Mahjong News/Doppelhofer Riichi Ranking after the 'Prague Ryuu Iisou'
Details

Last Updated on Friday, 18 July 2014 21:10
Written by Alexander Doppelhofer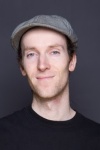 BADEN, Austria - Juraj Jergus from Slovaklia, the winner of the Prague Ryuu Iisou, could improve his position in the Mahjong News/Alexander Doppelhofer Riichi Ranking a little, from 46 to 32. His fellow-countryman Matej Labas succeeded in consolidatiung his leading position. Because of the 'fading out' of an old tournament, Matthias Köhler from Germany went down from 2nd to 17th place. As a result of that, Leny Weinguny from Austria now is number 2, while Kirill Osipov from Finland holds third position.
The next riichi competition is the World Championship in Puteaux (no consequences for the riichi ranking), followed by the UK Riichi Open, August 16~17.
Mahjong News presents this ranking, calculated by Alexander Doppelhofer, as the preferred one over the EMA Riichi Ranking, because the EMA Ranking is considered being too static. The next certified riichi tournament will be in Prague, the coming weekend.
The Mahjong News/Doppelhofer Riichi Ranking
| New | Old | +/- | Last Name | First Name | Nat. | Total | Nr/T |
| --- | --- | --- | --- | --- | --- | --- | --- |
| 1 | 1 | 0 | Labas | Matej | SVK | 5218 | 6 |
| 2 | 3 | 1 | Weinguny | Lena | AUT | 4745 | 6 |
| 3 | 4 | 1 | Osipov | Kirill | FIN | 4679 | 6 |
| 4 | 6 | 2 | Lester | Martin | GBR | 4508 | 6 |
| 5 | 7 | 2 | Rep | Martin | NDL | 4465 | 6 |
| 6 | 8 | 2 | Wankmüller | Alexander | AUT | 4428 | 6 |
| 7 | 9 | 2 | WoŹNIAK | Mateusz | POL | 4317 | 6 |
| 8 | 20 | 12 | Lasota | Szymon | POL | 4224 | 6 |
| 9 | 10 | 1 | Heemskerk | Desiree | NDL | 4110 | 6 |
| 10 | 11 | 1 | Broers | Eveline | NDL | 4090 | 6 |
| 11 | 5 | -6 | Sekeras | Martin | SVK | 4052 | 6 |
| 12 | 12 | 0 | Kolenda | Dominik | POL | 4000 | 6 |
| 13 | 13 | 0 | Van der Linden | Pauline | NDL | 3985 | 6 |
| 14 | 14 | 0 | Nohr | Jesper | DEN | 3955 | 6 |
| 15 | 15 | 0 | Strik | Sjef | NDL | 3925 | 6 |
| 16 | 16 | 0 | Campina | Nicolas | FRA | 3878 | 6 |
| 17 | 2 | -15 | Köhler | Matthias | GER | 3783 | 5 |
| 18 | 18 | 0 | Van de Wetering | Diana | NDL | 3740 | 6 |
| 19 | 19 | 0 | Germeys | Jasper | SWE | 3729 | 6 |
| 20 | 34 | 14 | Sekeras | Marian | SVK | 3721 | 6 |
| 21 | 22 | 1 | Claessen | Bert | NDL | 3681 | 6 |
| 22 | 23 | 1 | Onnink | Janco | NDL | 3666 | 6 |
| 23 | 25 | 2 | Kuijpers | John | NDL | 3636 | 6 |
| 24 | 26 | 2 | Hoogland | Ans | NDL | 3604 | 6 |
| 25 | 27 | 2 | Reisinger | Manuel | AUT | 3582 | 6 |
| 26 | 28 | 2 | Porcherot | Quentin | FRA | 3574 | 5 |
| 27 | 30 | 3 | Konsta | Lensu | FIN | 3562 | 6 |
| 28 | 17 | -11 | Monakov | Ilya | RUS | 3548 | 6 |
| 29 | 31 | 2 | Van Grinsven | Dimphy | NDL | 3501 | 6 |
| 30 | 32 | 2 | Bogdanov | Vladimir | RUS | 3499 | 5 |
| 31 | 33 | 2 | Rostved | Frank | DEN | 3485 | 6 |
| 32 | 46 | 14 | Jergus | Juraj | SVK | 3465 | 6 |
| 33 | 24 | -9 | Marko | Michal | SVK | 3416 | 6 |
| 34 | 35 | 1 | Zaytsev | Dimitry | RUS | 3370 | 4 |
| 35 | 21 | -14 | Fraser | Ian | GBR | 3337 | 5 |
| 36 | 52 | 16 | Rutkowska | Malgorzata | POL | 3300 | 6 |
| 37 | 37 | 0 | Croeze | Marianne | NDL | 3298 | 6 |
| 38 | 38 | 0 | Meischel | Martin | AUT | 3293 | 6 |
| 39 | 40 | 1 | Rijnders | Ton | NDL | 3275 | 6 |
| 40 | 41 | 1 | Rossard | Antoine | FRA | 3273 | 5 |
| 41 | 68 | 27 | Alexander | Doppelhofer | AUT | 3208 | 6 |
| 42 | 42 | 0 | Erentsov | Oleg | RUS | 3184 | 4 |
| 43 | 91 | 48 | Siron | Daniel | SVK | 3146 | 6 |
| 44 | 44 | 0 | Scholtemeijer | Janine | NDL | 3118 | 6 |
| 45 | 47 | 2 | Van Oorschot | Gerda | NDL | 3097 | 6 |
| 46 | 48 | 2 | Croeze | Jaap | NDL | 3092 | 6 |
| 47 | 49 | 2 | Grishin | Viktor | RUS | 3082 | 4 |
| 48 | 50 | 2 | Tranvouez | Gwenael | FRA | 3051 | 5 |
| 49 | 53 | 4 | Kucera | Matej | SVK | 3034 | 5 |
| 50 | 54 | 4 | Bielby | Philip | GBR | 3016 | 4 |
| 51 | 43 | -8 | Persson | Stefan | SWE | 3006 | 5 |
| 52 | 55 | 3 | Lavallee | Sebastien | DEN | 2944 | 5 |
| 53 | 56 | 3 | Dedikov | Sergey | RUS | 2909 | 4 |
| 54 | 58 | 4 | Zuk | Bartosz | POL | 2879 | 5 |
| 55 | 59 | 4 | Iversen | Kim | DEN | 2867 | 6 |
| 56 | 60 | 4 | Petit | Frederic | FRA | 2856 | 5 |
| 57 | 61 | 4 | Kal | Harry | NDL | 2823 | 6 |
| 58 | 62 | 4 | Hoogland | Cor | NDL | 2795 | 6 |
| 59 | 122 | 63 | Huynh | Joe-Calberson | FRA | 2760 | 4 |
| 60 | 63 | 3 | Van der Linden | Ad | NDL | 2747 | 6 |
| 61 | 64 | 3 | Wankmüller | Tanja | AUT | 2745 | 6 |
| 62 | 66 | 4 | Bahiano Steenholm | Isabel | DEN | 2742 | 3 |
| 63 | 67 | 4 | Keyl | Anneke | NDL | 2718 | 6 |
| 64 | 69 | 5 | Shorten | Sean | FRA | 2707 | 4 |
| 65 | 29 | -36 | Thomas | Valerian | FRA | 2705 | 4 |
| 66 | 70 | 4 | Peerdeman | Marian | NDL | 2695 | 6 |
| 67 | 71 | 4 | Rateau | Julien | FRA | 2681 | 4 |
| 68 | 73 | 5 | Hamilton | Peter | AUT | 2646 | 6 |
| 69 | 74 | 5 | Ekeblad | Karl-Edward | SWE | 2629 | 4 |
| 70 | 36 | -34 | Haley | Tony | GBR | 2625 | 4 |
| 71 | 75 | 4 | Sasinowski | Krzysztof | POL | 2619 | 3 |
| 72 | 39 | -33 | Ohori | Yuji | FRA | 2559 | 4 |
| 73 | 76 | 3 | Meulendijk | Sonja | NDL | 2557 | 5 |
| 74 | 77 | 3 | Horwat | Vadim | FRA | 2552 | 6 |
| 75 | 113 | 38 | Ivanov | Maksym | UKR | 2508 | 3 |
| 76 | 57 | -19 | Siron | Tomas | SVK | 2502 | 6 |
| 77 | 79 | 2 | Tomisser | Manuel | AUT | 2500 | 6 |
| 78 | 80 | 2 | Sohana | Ma Prem | NDL | 2496 | 5 |
| 79 | 82 | 3 | Trinh | Do thu Khoa | FRA | 2446 | 5 |
| 80 | 120 | 40 | Baranowska | Maria | POL | 2441 | 5 |
| 81 | 83 | 2 | Aubrun | Olivier | FRA | 2425 | 4 |
| 82 | 84 | 2 | Christensen | Tina | DEN | 2415 | 4 |
| 83 | 85 | 2 | Krog | Brian | DEN | 2409 | 3 |
| 84 | 86 | 2 | Van der Heide | Yvonne | NDL | 2401 | 6 |
| 85 | 87 | 2 | Westdijk | Diana | NDL | 2391 | 6 |
| 86 | 51 | -35 | Dedieu | Jean-Marc | FRA | 2367 | 5 |
| 87 | 45 | -42 | Bungaro | Paola | GBR | 2352 | 3 |
| 88 | 89 | 1 | Labich | Anders | DEN | 2351 | 3 |
| 89 | 90 | 1 | Pasterkamp | Martha | NDL | 2349 | 6 |
| 90 | 81 | -9 | Collinge | Gemma | GBR | 2344 | 4 |
| 91 | 92 | 1 | Krawczak | Maciej | POL | 2329 | 4 |
| 92 | 93 | 1 | Puschmann | Lukas | AUT | 2318 | 3 |
| 93 | 94 | 1 | Bogachkov | Dmitry | RUS | 2253 | 6 |
| 94 | 95 | 1 | Babushkin | Aleksandr | RUS | 2221 | 4 |
| 95 | 96 | 1 | Van Muijen | Mirjam | NDL | 2204 | 3 |
| 96 | 97 | 1 | Shinsaku | Ikeda | FRA | 2185 | 4 |
| 97 | 98 | 1 | Morales | Lois | NDL | 2157 | 3 |
| 98 | 99 | 1 | Tomaszewski | Jakub | POL | 2155 | 5 |
| 99 | 101 | 2 | Poilleux | Nicolas | FRA | 2133 | 3 |
| 100 | 102 | 2 | Davies | Gertjan | NDL | 2125 | 4 |
| 101 | 103 | 2 | Jarno | Dominik | POL | 2113 | 3 |
| 102 | 104 | 2 | Krawarik | Jenifer | AUT | 2102 | 5 |
| 103 | 106 | 3 | Stummeyer | Ilka | GER | 2086 | 3 |
| 104 | 107 | 3 | Dulenko | Galina | RUS | 2076 | 3 |
| 105 | 105 | 0 | Robison | Aidan | GBR | 2073 | 4 |
| 106 | 108 | 2 | Gebauer | Florian | GER | 2045 | 3 |
| 107 | 109 | 2 | Dangl | Michael | AUT | 2018 | 6 |
| 108 | 111 | 3 | Ea | Anthony | FRA | 1987 | 3 |
| 109 | 112 | 3 | Trinkl | Matthias | AUT | 1975 | 4 |
| 110 | 88 | -22 | Clarke | David | GBR | 1967 | 4 |
| 111 | 187 | 76 | Ilina | Daria | RUS | 1954 | 5 |
| 112 | 116 | 4 | Eschenburg | Axel | GER | 1903 | 2 |
| 113 | 117 | 4 | Morel | Hanneke | NDL | 1903 | 4 |
| 114 | 118 | 4 | Pernicova | Radka | CZE | 1894 | 4 |
| 115 | 119 | 4 | Divis | Martin | CZE | 1893 | 3 |
| 116 | 121 | 5 | Schuler | Alexander | GER | 1884 | 4 |
| 117 | 123 | 6 | Therkelsen | Lars | DEN | 1827 | 5 |
| 118 | 124 | 6 | Rijnders | Andre | NDL | 1824 | 6 |
| 119 | 125 | 6 | Hansen | Sheila | DEN | 1821 | 4 |
| 120 | 126 | 6 | Markiewicz | Maciej | POL | 1812 | 3 |
| 121 | 127 | 6 | Vegner | Ivan | RUS | 1802 | 3 |
| 122 | 128 | 6 | Tsilli | Vladimir | RUS | 1794 | 2 |
| 123 | 129 | 6 | Vasiliev | Sergey | RUS | 1794 | 3 |
| 124 | 130 | 6 | Beaujean | Paul | GBR | 1790 | 2 |
| 125 | 131 | 6 | Grimberg | Maude | FRA | 1783 | 4 |
| 126 | 65 | -61 | Thomas | Quentin | FRA | 1781 | 4 |
| 127 | 132 | 5 | Xue | Chang | AUT | 1774 | 2 |
| 128 | 100 | -28 | Madruga | Alfonso | FRA | 1762 | 3 |
| 129 | 72 | -57 | Duckworth | John | GBR | 1757 | 4 |
| 130 | 133 | 3 | Bruggink | Dennis | NDL | 1733 | 4 |
| 131 | 134 | 3 | Cao | Olivier | FRA | 1728 | 4 |
| 132 | 135 | 3 | Leth | Henrik | DEN | 1708 | 4 |
| 133 | 136 | 3 | Faartoft | Martin | DEN | 1708 | 3 |
| 134 | 137 | 3 | Korobeynikov | Vladimir | RUS | 1706 | 2 |
| 135 | 138 | 3 | Duhme | Stefanie | GER | 1697 | 3 |
| 136 | 139 | 3 | Andersen | Morten | DEN | 1690 | 4 |
| 137 | 140 | 3 | Pekau | Uwe | GER | 1685 | 2 |
| 138 | 141 | 3 | Willemoes Hansen | Jesper | DEN | 1668 | 2 |
| 139 | 142 | 3 | Stepanov | Vladimir | RUS | 1649 | 2 |
| 140 | 143 | 3 | Rep | Dicky | NDL | 1644 | 3 |
| 141 | 145 | 4 | Belousova | Marina | RUS | 1638 | 2 |
| 142 | 146 | 4 | Perov | Nikita | RUS | 1618 | 2 |
| 143 | 147 | 4 | Broeder | Ingrid | NDL | 1615 | 4 |
| 144 | 115 | -29 | Donaghy | Michael | GBR | 1610 | 4 |
| 145 | 78 | -67 | Olssen | Fritioff | SWE | 1610 | 2 |
| 146 | 148 | 2 | Langford | Peter | GBR | 1608 | 3 |
| 147 | 149 | 2 | Frolova | Irina | MDA | 1606 | 2 |
| 148 | 150 | 2 | Golubkova | Anna | RUS | 1604 | 2 |
| 149 | 151 | 2 | Robert | Fabien | FRA | 1589 | 3 |
| 150 | 152 | 2 | König | Nadine | GER | 1588 | 2 |
| 151 | 153 | 2 | Stöckemann | Richard | GER | 1588 | 3 |
| 152 | 154 | 2 | LeMoine | Mark | SWE | 1562 | 2 |
| 153 | 155 | 2 | Peek | Annemieke | NDL | 1556 | 2 |
| 154 | 156 | 2 | Kondo | Toshinori | POL | 1548 | 2 |
| 155 | 157 | 2 | Christiansen | Freddy | DEN | 1531 | 4 |
| 156 | 158 | 2 | Gurkina | Natalia | RUS | 1530 | 3 |
| 157 | 159 | 2 | Patrikeev | Pavel | RUS | 1525 | 2 |
| 158 | 160 | 2 | Bansemer | Silke | GER | 1513 | 3 |
| 159 | 161 | 2 | Drury | Shaun | GBR | 1500 | 2 |
| 160 | 162 | 2 | Markov | Mikhail | RUS | 1492 | 2 |
| 161 | 163 | 2 | Tkachenko | Nikita | RUS | 1482 | 2 |
| 162 | 164 | 2 | Sirotkin | Dmitry | RUS | 1480 | 2 |
| 163 | 110 | -53 | Dyer | Nick | GBR | 1467 | 3 |
| 164 | 165 | 1 | Ermakov | Andrey | RUS | 1466 | 2 |
| 165 | 166 | 1 | Rijnders | Paula | POR | 1460 | 3 |
| 166 | 167 | 1 | Afonin | Mikhail | RUS | 1437 | 2 |
| 167 | 168 | 1 | Sonderman | Ivanka | NDL | 1435 | 2 |
| 168 | 169 | 1 | Anvartdinov | Timur | RUS | 1434 | 2 |
| 169 | 170 | 1 | Lugovkin | Mikhail | RUS | 1425 | 3 |
| 170 | 172 | 2 | Zvezdov | Alexandr | RUS | 1417 | 2 |
| 171 | 173 | 2 | Dashkova | Anna | RUS | 1363 | 2 |
| 172 | 174 | 2 | Borysiak | Jacek | POL | 1374 | 2 |
| 173 | 175 | 2 | Zahradnik | Michael | GER | 1359 | 2 |
| 174 | 176 | 2 | Krogh Nielsen | Henrik | DEN | 1339 | 2 |
| 175 | - | - | Zubenko | Anna | UKR | 1333 | 2 |
| 176 | 177 | 1 | Toncar | Philipp | AUT | 1323 | 2 |
| 177 | 114 | -63 | Duong | Bao-Tin | FRA | 1296 | 2 |
| 178 | 178 | 0 | Bakker | Foppe | NDL | 1293 | 2 |
| 179 | 179 | 0 | Kotowski | Marcin | POL | 1282 | 2 |
| 180 | 180 | 0 | Fischer | Dagmar | GER | 1264 | 3 |
| 181 | 181 | 0 | Huynh | Bertolt | GER | 1257 | 2 |
| 182 | 182 | 0 | Marczewski | Pawel | POL | 1236 | 2 |
| 183 | 183 | 0 | Berg | Verena | AUT | 1229 | 5 |
| 184 | 184 | 0 | Rauzil | Francois | FRA | 1226 | 2 |
| 185 | 185 | 0 | Kalinowski | Grzegorz | POL | 1222 | 2 |
| 186 | 186 | 0 | Danilevskaya | Alla | RUS | 1222 | 3 |
| 187 | 188 | 1 | Demmer | Marjan | NDL | 1208 | 4 |
| 188 | 189 | 1 | Naarman | Simon | GER | 1200 | 2 |
| 189 | 190 | 1 | Mikkola | Mattias | SWE | 1175 | 3 |
| 190 | 191 | 1 | Kruczek | Justyna | POL | 1173 | 3 |
| 191 | 192 | 1 | Nester | Tatyana | RUS | 1171 | 2 |
| 192 | 193 | 1 | Lang | Nadine | FRA | 1158 | 4 |
| 193 | 194 | 1 | Radzewicz | Sonia | POL | 1157 | 3 |
| 194 | 195 | 1 | Hongo | Daisuke | POL | 1156 | 2 |
| 195 | 196 | 1 | Firing | Toos | NDL | 1144 | 4 |
| 196 | 197 | 1 | Hanssen | Henrik | GER | 1132 | 2 |
| 197 | 198 | 1 | Hudyakov | Sergey | RUS | 1131 | 2 |
| 198 | 199 | 1 | Martynov | Ivan | RUS | 1110 | 2 |
| 199 | 200 | 1 | Hobbiger | Raphael | AUT | 1096 | 2 |
| 200 | 201 | 1 | Goryacheva | Elena | RUS | 1089 | 2 |
| 201 | 202 | 1 | Ting | - | GBR | 1087 | 2 |
| 202 | 203 | 1 | Pieter | Bol | NDL | 1074 | 2 |
| 203 | 204 | 1 | Ermakov | Konstantin | RUS | 1060 | 3 |
| 204 | 205 | 1 | Delfsma | Angelique | NDL | 1049 | 3 |
| 205 | 206 | 1 | Wedekind | Thomas | GER | 1047 | 2 |
| 206 | 207 | 1 | Wu | Huan | FRA | 1044 | 2 |
| 207 | 208 | 1 | Salmon | Yann | FRA | 1040 | 2 |
| 208 | 209 | 1 | Steinke | Patric | GER | 1036 | 2 |
| 209 | 210 | 1 | Demmer | Maurice | NDL | 1025 | 5 |
| 210 | 211 | 1 | Poilleux-Laudy | Cecile | FRA | 1025 | 3 |
| 211 | 213 | 2 | Heemskerk | Yvonne | NDL | 1000 | 6 |
| 212 | 215 | 3 | Aringaneng | Nino | NDL | 990 | 2 |
| 213 | 171 | -42 | Azougagh | Aziz | FRA | 989 | 3 |
| 214 | 216 | 2 | Draux | Apolline | FRA | 984 | 2 |
| 215 | 217 | 2 | Kotowski | Michal | POL | 984 | 2 |
| 216 | 219 | 3 | Franke | Wolfgang | GER | 966 | 4 |
| 217 | 220 | 3 | Karny | Maciej | POL | 937 | 2 |
| 218 | 221 | 3 | Kopmanis | Caroline | BEL | 934 | 2 |
| 219 | 222 | 3 | Broadbridge | Paul | GBR | 933 | 2 |
| 220 | 223 | 3 | Vyshivannaya | Oxana | RUS | 921 | 2 |
| 221 | 224 | 3 | Li | Ting Ting | FRA | 919 | 2 |
| 222 | 225 | 3 | Plyasunov | Vladislav | RUS | 915 | 2 |
| 223 | 226 | 3 | Meijer-Kal | Will | NDL | 899 | 3 |
| 224 | 227 | 3 | Kurek | Janusz | POL | 878 | 2 |
| 225 | 228 | 3 | Rupp | Birgitt | AUT | 876 | 6 |
| 226 | 229 | 3 | Libich | Artur | POL | 860 | 3 |
| 227 | 230 | 3 | Sorokin | Alexandr | RUS | 857 | 2 |
| 228 | 231 | 3 | Sereda | Andrey | RUS | 838 | 2 |
| 229 | 232 | 3 | Kösters | Anton | NDL | 831 | 2 |
| 230 | 233 | 3 | Shifrin | Andrey | RUS | 812 | 2 |
| 231 | - | - | Hoskovec | David | CZE | 812 | 2 |
| 232 | 234 | 2 | Lundell | Christian | SWE | 810 | 2 |
| 233 | 235 | 2 | WoŹNY | Michal | POL | 792 | 2 |
| 234 | 236 | 2 | Samelyuk | Maxim | RUS | 770 | 2 |
| 235 | 237 | 2 | Kutukdjian | Garance | FRA | 753 | 2 |
| 236 | 238 | 2 | Bonde Jensen | Robert | DEN | 748 | 2 |
| 237 | 239 | 2 | Bogatikov | Aleksander | RUS | 747 | 2 |
| 238 | 240 | 2 | Plisson | Florent | FRA | 745 | 2 |
| 239 | 241 | 2 | Nikulin | Dmitrii | RUS | 742 | 2 |
| 240 | 243 | 3 | Mendyk | Jacek | POL | 725 | 3 |
| 241 | 244 | 3 | Kleinstra | Mark | NDL | 721 | 2 |
| 242 | 245 | 3 | Abdulazizov | Ozod | RUS | 716 | 2 |
| 243 | 246 | 3 | Farrell | Colin | IRL | 710 | 2 |
| 244 | 247 | 3 | Goptareva | Tatyana | RUS | 707 | 2 |
| 245 | 248 | 3 | Pavlov | Georgy | RUS | 706 | 2 |
| 246 | 249 | 3 | De Jong | Zeger | NDL | 696 | 2 |
| 247 | 250 | 3 | Ratsimandresy | Joel | FRA | 692 | 2 |
| 248 | 251 | 3 | Korovin | Vitaliy | RUS | 682 | 2 |
| 249 | 252 | 3 | Kammer | Michael | AUT | 677 | 2 |
| 250 | 253 | 3 | Green | James | GBR | 671 | 2 |
| 251 | 254 | 3 | Larrey | Jeremy | FRA | 664 | 2 |
| 252 | 255 | 3 | Stöckemann | Kilian | GER | 661 | 2 |
| 253 | 242 | -11 | Eidenvall | Johan | SWE | 652 | 2 |
| 254 | 256 | 2 | Smikalla | Jens | GER | 646 | 2 |
| 255 | 257 | 2 | Robinson | Graeme | GBR | 639 | 2 |
| 256 | 258 | 2 | Saksonova | Ksenia | RUS | 633 | 2 |
| 257 | 259 | 2 | Kvasha | Ilya | RUS | 633 | 2 |
| 258 | 260 | 2 | Kolyadin | Mikhail | RUS | 628 | 2 |
| 259 | 261 | 2 | Lockwood | Sam | SWE | 581 | 2 |
| 260 | 262 | 2 | Sawicki | Piotr | POL | 559 | 2 |
| 261 | 263 | 2 | Janssen | Leni | NDL | 528 | 3 |
| 262 | 264 | 2 | Van der Vegt | Gert | NDL | 527 | 3 |
| 263 | 265 | 2 | Antonov | Evgeny | RUS | 526 | 2 |
| 264 | 266 | 2 | Onderwaater | Dieta | NDL | 519 | 2 |
| 265 | 267 | 2 | Elshankin | Andrey | RUS | 511 | 2 |
| 266 | 268 | 2 | Brozina | Jaroslav | SVK | 505 | 2 |
| 267 | 269 | 2 | Picard | Simon | FRA | 502 | 2 |
| 268 | 271 | 3 | Markowski | Sebastian | POL | 452 | 2 |
| 269 | 272 | 3 | Novikov | Vitaly | RUS | 433 | 2 |
| 270 | 273 | 3 | Shurygin | Egor | RUS | 410 | 2 |
| 271 | 274 | 3 | Mallee | Annemiek | NDL | 356 | 2 |
| 272 | 275 | 3 | Rugraff | Benoit | FRA | 349 | 2 |
| 273 | 276 | 3 | Bouvier | Antoine | FRA | 346 | 2 |
| 274 | 277 | 3 | Brunnsteiner | Andrea | AUT | 316 | 2 |
| 275 | 278 | 3 | Cherepanov | Anton | RUS | 278 | 2 |
| 276 | 279 | 3 | Hutin | Pierre | FRA | 271 | 2 |
| 277 | 280 | 3 | Poulsen | Niccolo | DEN | 267 | 2 |
| 278 | 281 | 3 | Markolin | Philipp | AUT | 267 | 2 |
| 279 | 282 | 3 | Ikonen | Sakari | FIN | 261 | 2 |
| 280 | 283 | 3 | Bolshakov | Aleksey | RUS | 260 | 2 |
| 281 | 284 | 3 | Polanski | Pawel | POL | 258 | 2 |
| 282 | 285 | 3 | Silvestri | Paolo | ITA | 252 | 2 |
| 283 | 286 | 3 | Volodin | Dmitriy | RUS | 252 | 2 |
| 284 | 287 | 3 | Rozum | Sergey | RUS | 239 | 2 |
| 285 | 288 | 3 | Kuijpers | Els | NDL | 223 | 6 |
| 286 | 289 | 3 | Bigliazzi | Yves | FRA | 214 | 2 |
| 287 | 212 | -75 | Henriksen | Fredrik | SWE | 176 | 2 |
| 288 | 218 | -70 | Stallan | David | GBR | 171 | 3 |
| 289 | 290 | 1 | Lenskiy | Igor | RUS | 150 | 2 |
| 290 | 291 | 1 | Gebauer | Daniel | GER | 37 | 2 |